TATTVA : An International Sculptors Symposium
World University of Design celebrates First International Sculptors Symposium by presenting 10 Artist, 3 International Artist and 7 Indian Artists along with 10 Young sculptors who will be assisting each artist in symposium from reputed universities like Jamia Milia Islamia University, Delhi, College of Art, Delhi University, Kurushetra Universtity to mention few among many on board, titled "TATTVA- An International Sculptors Symposium". The Sculptor Symposium is curated by Prof Rajan Shripad Fulari, Dean, at the School of Visual Arts, WUD, Sonipat, Haryana from Tuesday, 14th to Tuesday, March 28th, 2023.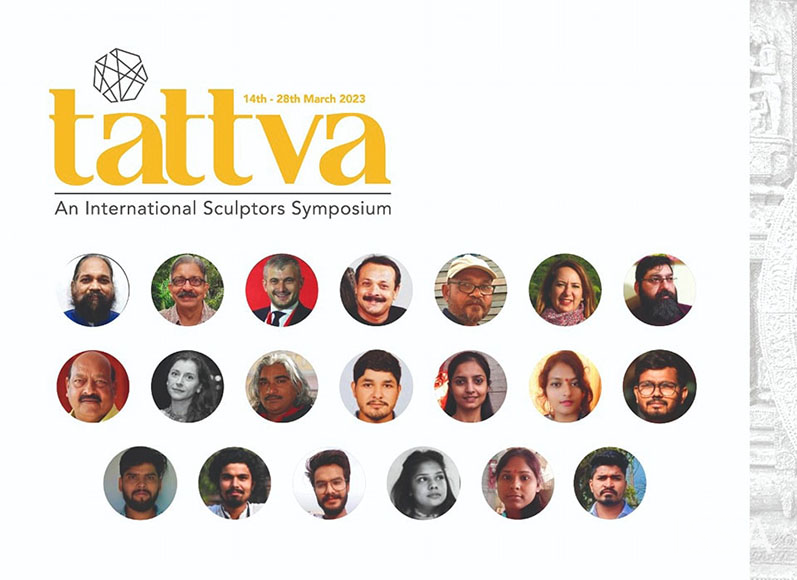 TATTVA : is an International Sculptors Symposium, one of its own kind of symposium which aims to bring art of sculpture closed to public.
With the vision and mission to promote Art and Design under the guidance of honorable Vice Chancellor Prof (Dr) Sanjay Gupta, it's our great pleasure that we share the news of TATTVA-An International Sculptors Symposium. As part of this Symposium, ten sculptors are travelling from different parts of the Globe and India. Including some senior sculptors from Indian Contemporary Scenario. The sculpture created in the symposium will be exhibited around the university campus and will be open to public for interaction and dialogue. The show will be widely covered by the media and a catalogue will be printed. As the organizer and the host, we at WUD have included in the program some of the leading Indian Artists who have made a name in sculpture fraternity, this opportunity will be of great interest for students to have firsthand experience to lean in person.
The International Sculptors Symposium is conceptualized / curated by our Prof Rajan Shripad Fulari, Dean : School of Visual Arts-WUD. TATTVA is an element or aspect of reality conceived as an aspect of deity, forming the basis of human experiences. Tattva is also an inseparable part of Indian philosophy with various schools of thought define it in their own way. Further in context with Indian philosophy of TATTVA is also fundamental of bringing together the five elements in nature through Visual Arts and Sculptures being one of its forms. Keeping the sculptural tradition in India and arriving at new idioms in Contemporary Art is an attempt at WUD with this first International Sculptors Symposium.
The organizer Rajan Shripad Fulari