ISSA Azerbaijan Symposium Successfully Completed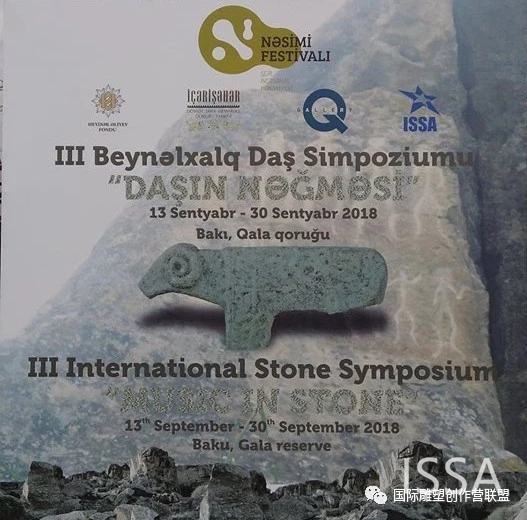 The 3rd International Music in Stone Sculpture Symposium took place in Gala settlement, nearby Baku from September 13 – September 30, by the support of the Heydar Aliyev Foundation, "Icherisheher" State History and Architecture Reserve Administration, and "QGallery" Art Gallery within Nasimi festival as well.
19 sculptors from Azerbaijan, Turkey, Ukraine, Greece, Spain, Egypt, Romania, Slovenia, Argentina, Georgia, Norway, Syria, Italy, Mexico joined the symposium.
During the symposium, the participants created works following the subject – the poetry and life of great Nasimi in the open air in Gala settlement.
Vice-president of the Heydar Aliyev Foundation Leyla Aliyeva and president of Baku Media Center Arzu Aliyeva and numerous guests of the festival attended the event.
This year, the festival of poetry, creativity, and spirituality devoted to the great Azerbaijani poet Nasimi, who lived and created in the 14-15th centuries, occurred in Azerbaijan for the first time. Nasimi played a great role in the development of Azerbaijani poetry and created its first masterpieces, having laid the foundation of Azerbaijani literary language. Nasimi's poetry is alive and relevant even today. Its poetic harmony magnetizes us and plunges us into thoughts of secrets.
The festival program was abounded with poetry, music, dance, exhibitions, theatrical performances, video installations, yoga, meditation, and immersion into the depths of consciousness.