Unterbach Symposium was successfully completed
The 2nd Unterbach International Sculpture Symposium was held in Unterbach, a the tourist town in the Alps in southeastern Switzerland from August 26 to September 16, 2018.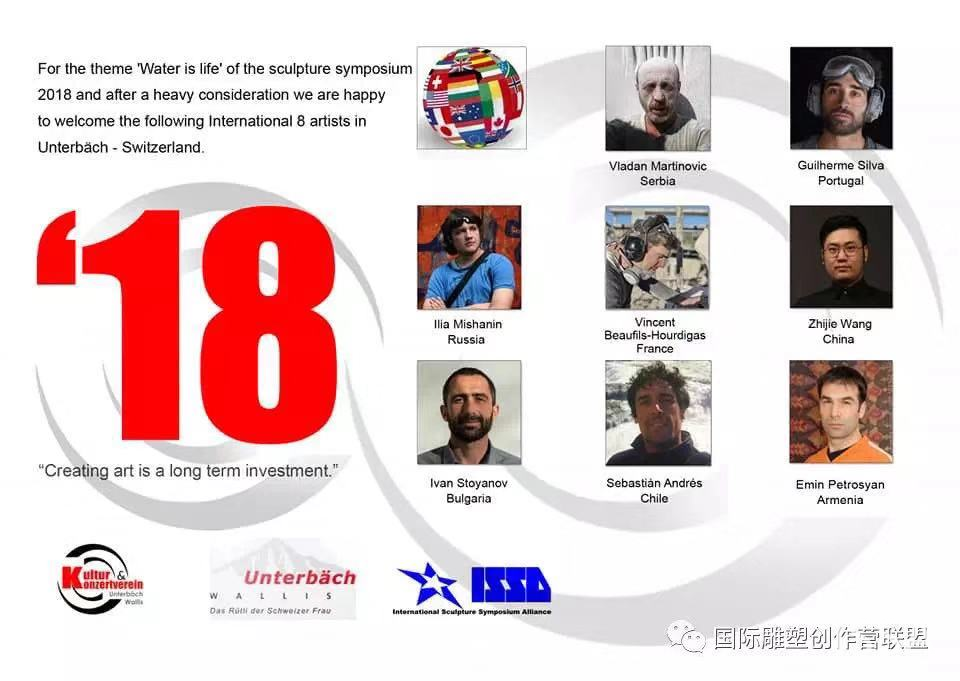 Unterbach symposium is held every two years, this year is the second edition. They invited eight artists from Serbia, Portugal, Russia, France, China, Bulgaria, Chile and the United States this time.
Unterbach symposium is very influential in the local area, and it has attracted the attention of local media and art institutions. It formally became a member of ISSA in September 2016.