The President of Chuvash became an honorary member of ISSA
The first International Sculpture Symposium of Chuvashia was held in Cheboksale, Republic of Chuvash, Russian Federation, from 9 September to 28 September. During this period, Mr. Mikhail V. Ignatiev the President of the Republic of Chuvash met artists from all over the world who came to participate in the Symposium at the Presidential Palace, and introduced the cultural history and economic development of Chuvash to artists.
When he learned that Liu Yang, General Secretary of ISSA, was also present at the event, he welcomed Liu Yang very much. When they talked about ISSA, Mr. Mikhail was very interested and agreed with the idea of "connecting the world with sculpture", and hoped that international exchanges would be better carried out through this event. At the same time, Liu Yang invited Mr. Mikhail to become an honorary member of ISSA. He thanked Mr. Mikhail for his love and support for the International Sculpture Symposium. Mr. Mikhail accepted the invitation with great pleasure.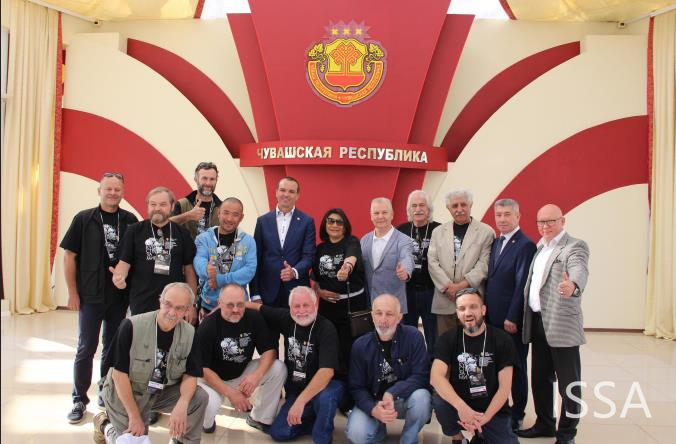 At the closing ceremony of the symposium, ISSA awarded honorary Committee certificates to President Mikhail, and the Minister of Culture and Nationalities of the Republic of Chuvash received honorary certificates instead of the President.