ISSA Denmark: Wood Sculptures in the Country of Fairy Tales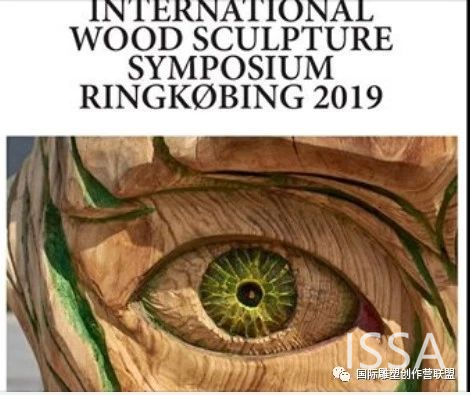 The Annual International Wood Sculpture Symposium at Ringkobing was held from July 21 to July 28. The symposium is part of the International Sculpture Symposium Alliance (ISSA), and it takes place in Rongkobing, a town west of Denmark. Eleven sculptures were completed during the symposium.
"In the past five days, the artists grew feverish with the combination of rain, heat and artistic ambition, and most didn't stop working until the morning of the opening," the organizer Otto Pilgaard said, "the small Northern European town after rain, the blazing sun, and the hot Atlantic wind—all of it inspired the artists a great deal. They were constantly making changes to adapt to new ideas, for they wanted to do their best with a limited amount of times."
The sculptures were loved by the locals. Eight pieces were auctioned off during the closing ceremony. Proceeds from auction were used to pay for housing, transportation, as well as the invitation fee for the artists. For those who participated in the auction, it was a great opportunity to include works made by international artists in their collection.