ISSA Turkey \ Hosting Turkey's Longest Sculpture Symposium at the Smallest Sea
The 22nd Prokonessos Sculpture Symposium, and ISSA Turkey recently concluded, one of the longest running workshops in Turkey, which has been held for 22 consecutive years. Marble has been extracted from this island for 3,000 years.
The sculpture symposium, which lasted for one month, ended on September 20 with the participation of sculptors Aldo SHİROMA from Peru, Alex SOROKİN from Belarus, Laura MARCOS from Argentina and Turkish artists Ozan DURSUN, Tunç ŞENDAĞ, Hakan ŞENGÖNÜL.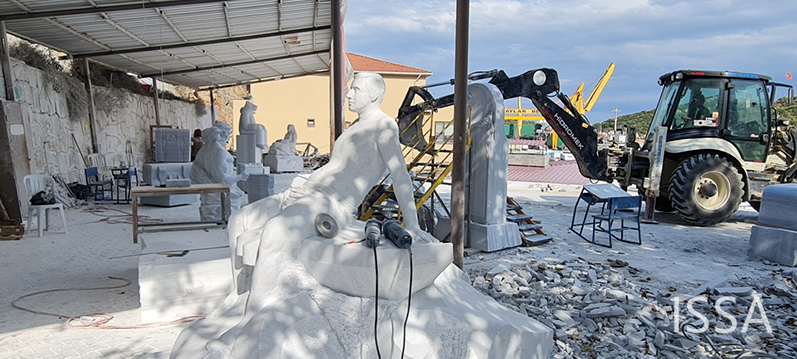 The island is located in the Marmara Sea, hence the name Marmara Island. The Marmara Sea is the smallest sea in the world, 280 km long from east to west and 80 km wide from north to south, with an area of 11,350 square kilometers and a maximum depth of 1,355 meters. It is connected to the Black Sea from the northeast via the Bosphorus Strait, and to the Aegean Sea from the southwest via the Dardanelles Strait, the rest of which is surrounded by Turkish territory and is the only passage between the Black Sea and the Mediterranean Sea.
Contributor: ISSA Turkish Member Hakan ŞENGÖNÜL
Editor: Liu Qin, Song Mingcheng
Translator: Sun Ya'nan, Sun Shuang
Legal advisor: Tao Ranting