ISSA Turkey \ A Sculpture Symposium more interesting than vacation
The 3rd Neopolis Sculpture Symposium, and ISSA Turkey, has been held for the third year in the Turkish tourist city Kusadasi, one of the best tourist cities in Turkey, where the participating sculptors stay in hotels by the Mediterranean Sea, making it simply a more interesting sculpture event than a vacation.
The sculptors attending in this event are:
AMİN MEHRAFARİN, ESFANDYAR MORADPOR, MORTEZA DASTJARDİ, İSMAİL SAHANDYAN from Iran, BETTİNO FRANCINI from Italy, VETLANA MELNİCHENKO from Moldova, KİRYL KROKHALİ from Belarus OU, KİRİLL GREKOV from Estonia, and OZAN DURSUN, TUNÇ ŞENDAĞ from Turkey.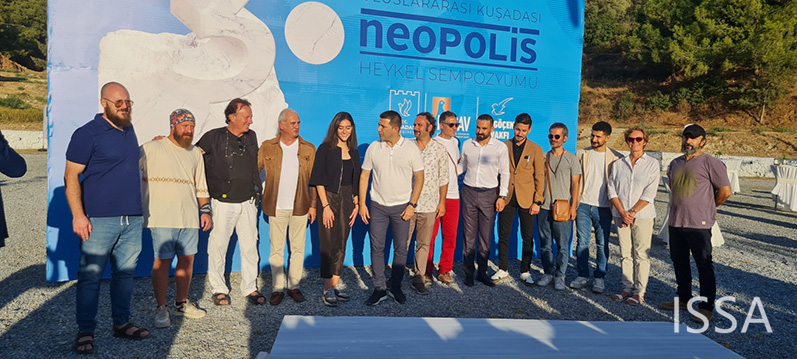 Kusadasi is a town in Turkey, under the jurisdiction of Aydın Province, located in the west of the country on the Aegean coast, 71 km from the capital Aydın, with an area of 264 square kilometers and an altitude of 11 meters above sea level, and a population of 64,359 in 2010.
Contributor: ISSA Turkish Member Hakan ŞENGÖNÜL
Editor: Liu Qin, Song Mingcheng
Translator: Sun Ya'nan, Sun Shuang
Legal advisor: Tao Ranting