ISSA Australia \Sculpture Symposium on Perth coast
The "Stone to Art 2022" Sculpture Symposium, and ISSA Australia was held in Melville, Western Australia. Australia's Perth Coast has a long-standing reputation for sculpture exhibitions, and the symposium makes another difference to this artistic coast.
The Symposium showcased the work of five indigenous Australian stone sculptors who worked in the open fields of the Attadale Reserve, creating sculptures in Western Australian sandstone and granite.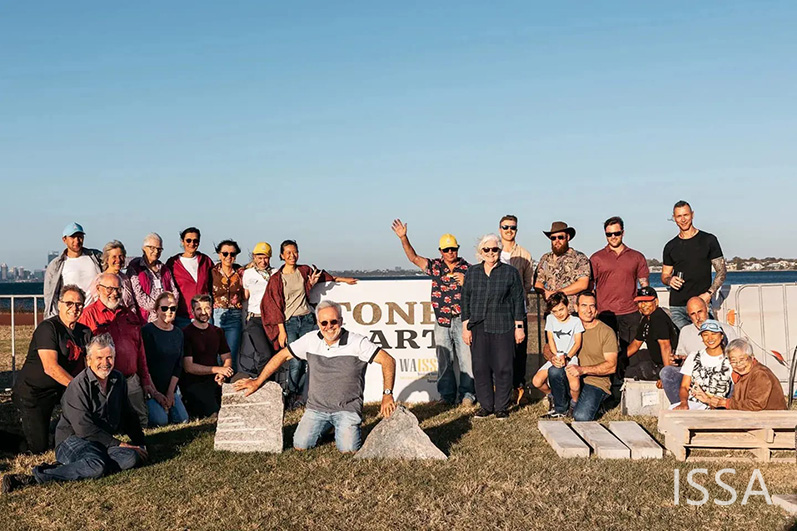 One of them, Korean-born female sculptor Jina Lee, is the curator of the event, which she originally hoped to launch in 2020, but the COVID-19 pandemic forced her to postpone plans. She said, "I started this event back in 2017 and we were going to have it in 2020, but two weeks before we were going to start, the epidemic blockade started. I literally cried for days because it took me so long to plan it, but luckily the city of Melville remained very supportive and we were able to hold the event in 2022."
The "Stones to Art" sculpture symposium is open to the public Nov. 11-27 at Melville's Atadale Preserve. What makes this event unique and a contribution to the arts in WA is that the public will have the rare opportunity to see behind the scenes of sculpture creation.
Contributor: ISSA Australian Member Jina Lee
Editor: Liu Qin, Song Mingcheng
Translator: Sun Ya'nan, Sun Shuang
Legal advisor: Tao Ranting