ISSA Cyprus \ Sculptures set in the middle of the Mediterranean Sea
The 8th Ayia Napa International Sculpture Symposium and ISSA Cyprus recently concluded in the Mediterranean island of Cyprus. Thirteen artists from seven countries completed 27 sculptures.

Ayia Napa is a tourist city in Cyprus, and the sculpture symposium, which lasted for eight years, has given more cultural connotations to the natural beauty of the area, and the Ayia Napa Sculpture Park currently has 200 sculptures. This time the sculptors came from Ukraine, Poland, France, Russia, Iran, Spain, and the United States.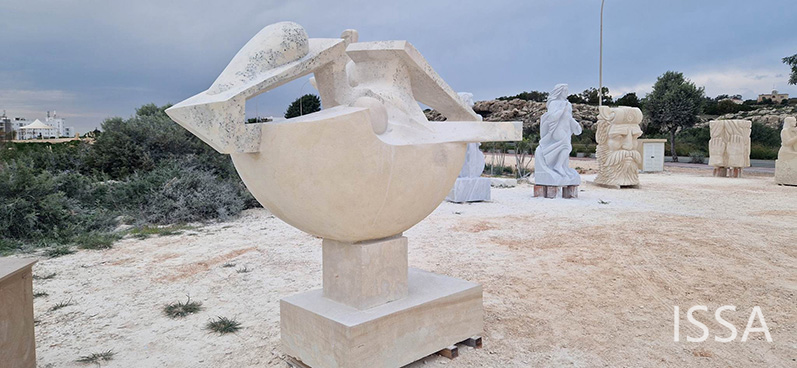 Contributor: ISSA Cyprian Member Maria Tofini Tsantila
Editor: Liu Qin, Song Mingcheng
Translator: Sun Ya'nan, Sun Shuang
Legal advisor: Tao Ranting