ISSA India \ A sculpture symposium full of Indian philosophy
The 1st TATTVA International Sculpture Symposium, and ISSA India, was held in SONIPAT, Ariana, India from March 14-28. Ten sculptors, including three international artists, attended the event. In addition, 10 young Indian sculptors provided assistance. The sculpture symposium was curated and executed by Prof. Rajan Shripad Fulari, Dean, at the School of Visual Arts, WUD, Sonipat, Haryana.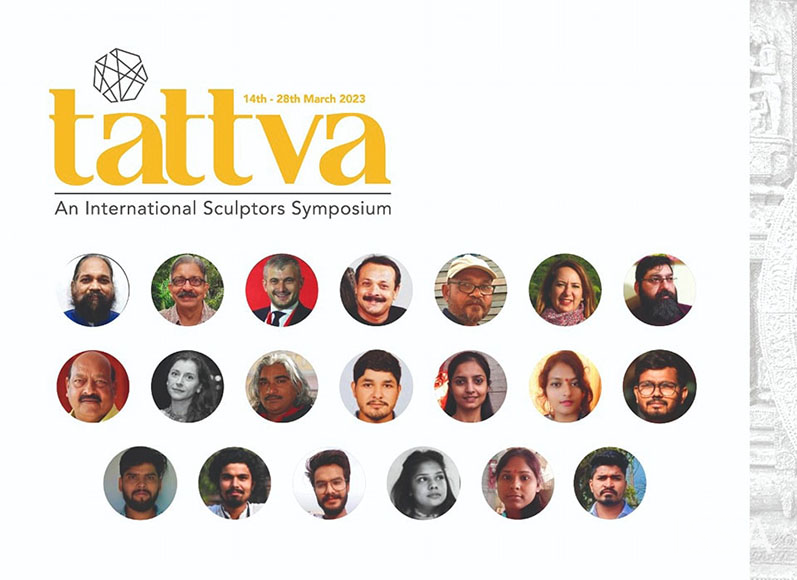 It is a sculpture art event designed to be open to the public. Under the guidance of Prof. (Dr.) Sanjay Gupta, Vice Chancellor, with a vision and mission to promote art and design, ten sculptors from different parts of the globe and India, including some senior sculptors from India. The sculptures created will be displayed around the university campus and open to the public for interaction. There has also been extensive media coverage.
Tattva comes from Sanskrit and is an integral part of Indian philosophy, with various schools of thought defining it in their own way. Moreover, in the context of Indian philosophy, TATTVA is also the basis for combining the five elements of nature through visual art and sculpture as one of its forms. Maintaining the Indian sculptural tradition and acquiring a new language in contemporary art.
Photograph Contributor: ISSA India member Rajan Shripad Fulari
Editor: Liu Qin, Song Mingcheng
Translator: Sun Ya'nan, Sun Shuang
Legal advisor: Tao Ranting