ISSA Chengdu \ the most Tenacious sculpture symposium in China during the pandemic
On August 28th, ISSA Chengdu Station and "The Way of Harmony" International Public Art Symposium officially closed after 12 days. Twelve artists from China, Italy, Holland, Spain and Hungary completed their sculptures in Chengdu.
The "China-Chengdu Harmony Way International Art Symposium" is now in its fifth year since its inception in 2019 in Shou'an Town, Wenjiang, Chengdu. It has been uninterrupted during the three-year pandemic, and is the most tenacious sculpture Symposium in China, earning a reputation for Chinese art, and Chinese mind, in the world.
International artists in this year's symposium not only completed their own works, but also co-created the "Harmony -Infusion " painted panda sculpture, the sculpture was donated to the Wenjiang District, officially landed in the Guanghua shopping district, so that the public can be close to international art sculpture works.
This symposium used scrap metal, wood and other materials to create sculpture. Over the past five years, the roadside beach in the park has been converted into a "Harmony Way International Art Park", a permanent collection of more than 60 pieces of art masterpieces by artists from more than ten countries who participated in the symposium.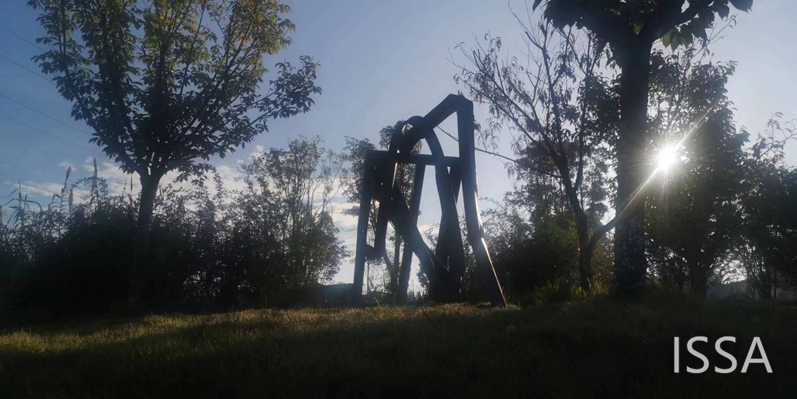 Contributed by: Zhang Yanying, ISSA China Member Shu Xingchuan
Editor: Liu Qin, Song Mingcheng
Translator: Sun Ya'nan
Legal Advisor: Tao Ranting